Customer Service Questions
melanie@turnercomm.com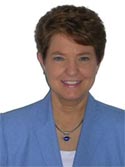 Turner Communications, operated by Shawn Turner, has been in the communications business for over 38 years.
We have broadened our range of services to include but not limited to local voice services, long distance (dedicated and switched), data (internet), point-to-point, frame relay, packaged services, VPN, MPLS, etc.

With over 70 years of business experience, Turner's management has seasoned professionals with industry knowledge and resources to provide a reliable team to serve as your partner in meeting your objectives, while delivering service and quality.

Our mission is to provide the highest level of customer support with free analysis of existing services. We believe comparing your existing service to one of our solutions in "black and white" will prove to be informative and in almost all cases a monthly reduction in costs.

We will work to understand your needs. Our philosophy is to give you "value-added service" by integrating total quality performance, cost management, and timely completion, along with an attitude of cooperation.